Home
Aperture Science is the leader in scientific advancements and technological endeavors. Since 1947, the company has been hard at work figuring out how to make Mother Nature our ally. No other applied science company has ever come close to being as advanced as Aperture Labs. If it defies the laws of nature, it probably has our name on it.
Aperture Science Handheld Portal Device
Our greatest achievement in the field of science, our dual portal device is capable of creating entryways that defy the fabric of reality.
Learn More
Military Grade Defense Turrets
Originally designed for heavy security and defense, our new line of consumer grade Turrets provide guaranteed protection wherever placed. Just make sure you don't tip them over.
Learn More
Cooperative Testing Initiative Androids
Humans are not as reliable as androids. It's a fact. Learn how we're building trust between two fully sentient robots.
Learn More
Volunteer Opportunities Available!
Looking to earn $60? Aperture is seeking new and willing test subjects who aren't afraid to break some bones.
Apply Now
$60 offer limited to first two participants. Must be at least 16 years of age. No proof of residency required. Waiver must be turned in at front desk.
Our Company Values
"We do what we must, because we can." Here at Aperture, we're not afraid of pushing the boundaries of nature to give humanity an extra boost. If we can exploit the fabric of reality, we'll do it in the most effective way possible. From quantum tunneling with a handheld portal device, to anti-gravity excursion tunnels with liquid asbestos, Aperture Labs is paving the way for the future.
"A trusted friend in Science." If there's anyone who has proved that what can't be done CAN be done, it's Aperture. With an evolving understanding of how the world works (and doesn't work), Aperture is the most reliable applied science company in the contiguous States.
"Not Never, but NOW!" Science doesn't wait for anyone! While funding helps, financial instability does not hold Aperture back from technological advances of the future. (Please make out all funds in cash at the front desk.)
"Courage is not the absence of fear." Our valued test subjects are the foundation of our endeavors. Without their dedication and willingness to be our guinea pigs, Aperture Labs would not be where it is today. In the face of certain danger, they continue to contribute to the development of quantum funneling and liquid mobility gels.
Aperture Science News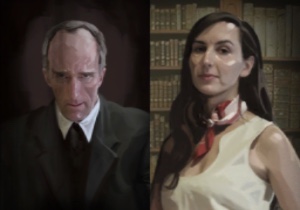 June 19th, 1981 - Founder and CEO Cave Johnson dies of moon-rock poisoning, secretary Caroline to take over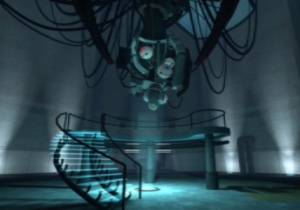 October 1st, 2007 - Genetic Life form and Disk Operating System out of control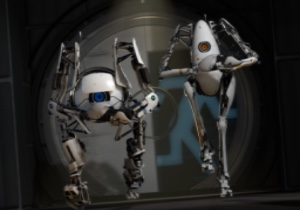 April 11th, 2007 - Cooperative Testing Initiative enters production